Dancing on Hurt Feet
---
More about Dancing on Hurt Feet
The show is currently SOLD OUT.
If you wish to be on the waiting list, please email rsvp@vday.org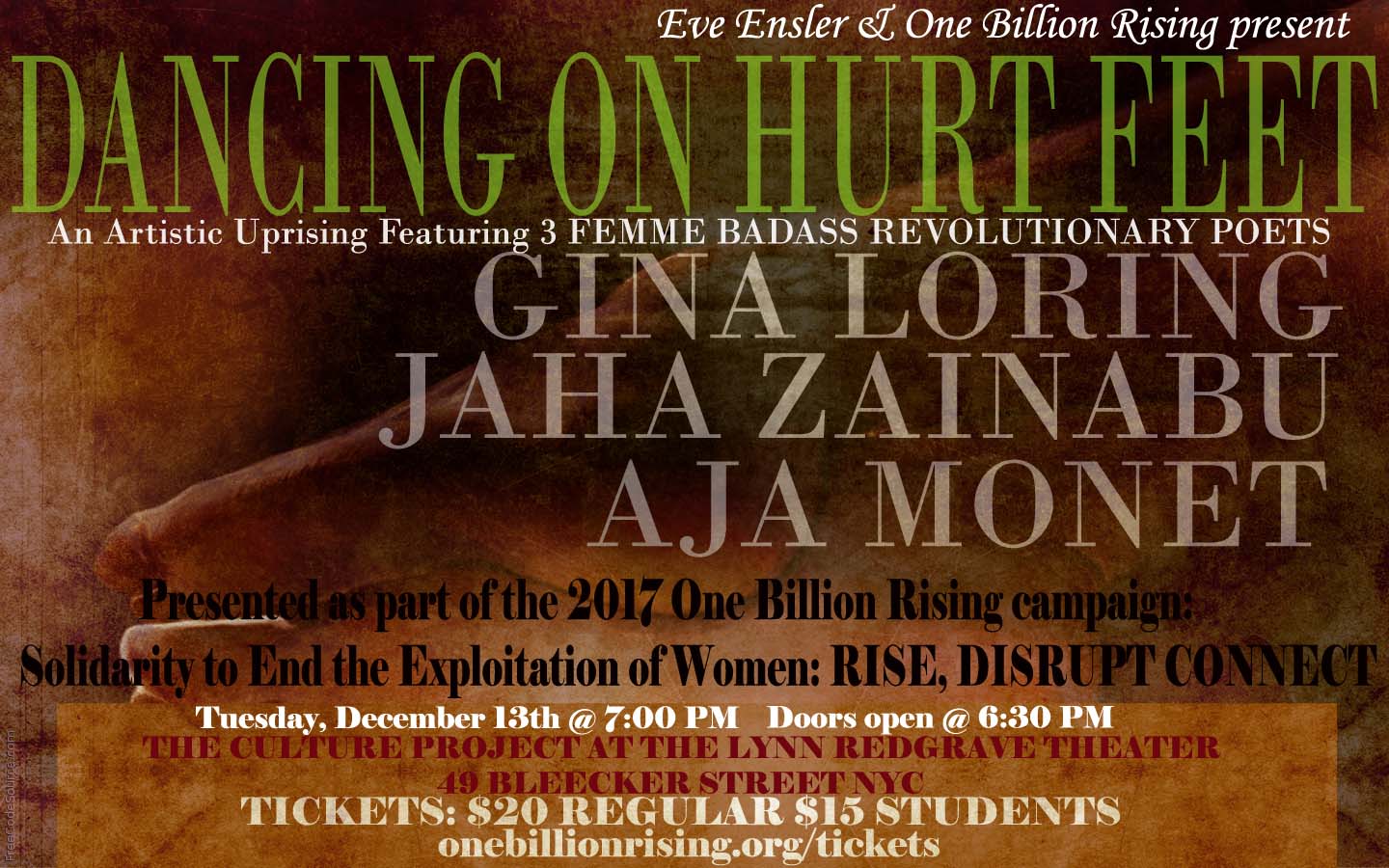 Eve Ensler and One Billion Rising present...
DANCING ON HURT FEET
An Artistic Uprising Featuring 3 FEMME BADASS REVOLUTIONARY POETS
GINA LORING
JAHA ZANAIBU
AJA MONET
Tuesday, December 13th @ 7PM. Doors open @ 6:30PM.
The Culture Project at The Lynn Redgrave Theater
49 Bleecker Street
NYC
Tickets:
$20 - Regular
$15 - Students
Tickets are general admission, and seating is on a first come, first served basis
SKU: ET1216A (14)